More than 250 NAIOP New Mexico members, public officials and real estate professionals attended Patrick Slevin's presentation, Breaking Out of the NIMBY Matrix this past June. In his presentation, Slevin exposed the hidden secrets of the NIMBY Matrix and offered solutions to the audience on how to reduce the risks of NIMBYism, while applying modern-day practices in overcoming resistance to real estate projects.
Slevin's presentation is modeled after his 2023 Amazon bestselling book titled, Breaking of the NIMBY Matrix currently available in paperback and Kindle on Amazon.
Here is what Rhiannon Samuel, executive director NAIOP New Mexico chapter had to say about Slevin's presentation:
"I had the pleasure of working with Patrick as a guest speaker at our monthly NAIOP New Mexico event, and I can confidently say that his presentation was outstanding," said Samuel.
"Patrick's expertise in navigating the development industry while addressing NIMBY opposition is remarkable. His presentation was well-structured, informative, and filled with practical strategies that resonated with our audience. His ability to communicate complex concepts in a clear and engaging manner left a lasting impression on our attendees."
During his presentation, Slevin discussed the causes behind NIMBY conflicts, its darkest secrets, as well as the different profiles of NIMBY opponents, and how to be a better corporate neighbor with modern-day engagement practices.
The audience asked questions concerning when to engage the community that grants the license to operate, the application of integrated public affairs, and how to access his new book?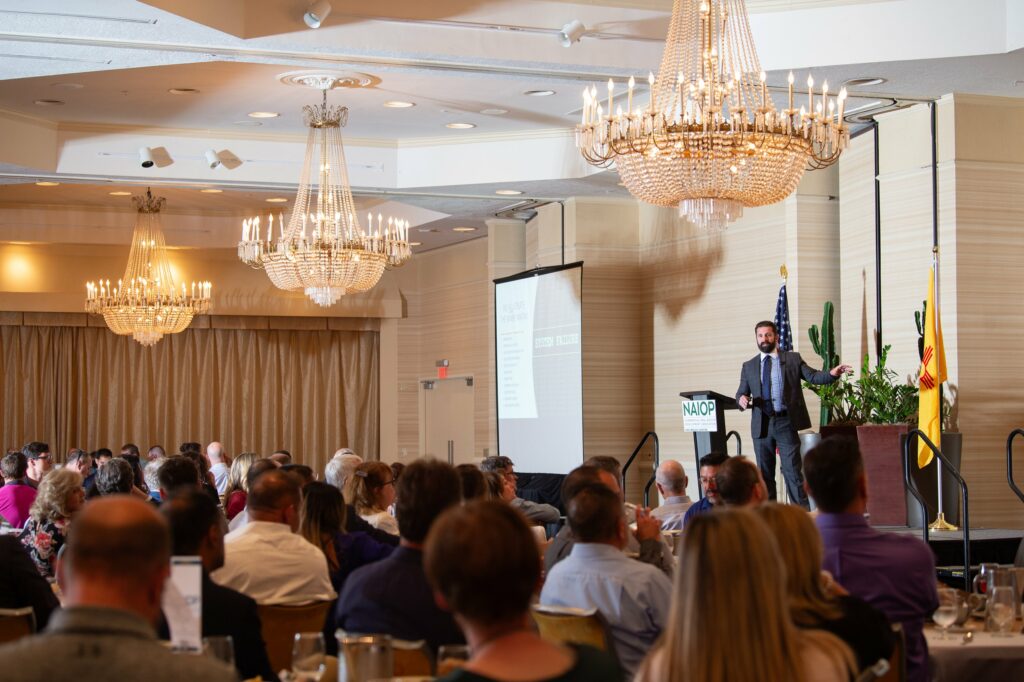 SLEVIN BOOK SIGNING
POST EVENT IS A HIT (PHOTO GALLERY)
Slevin offered his new book after the program ended and here is the photo gallery of members getting their signed paperback copies: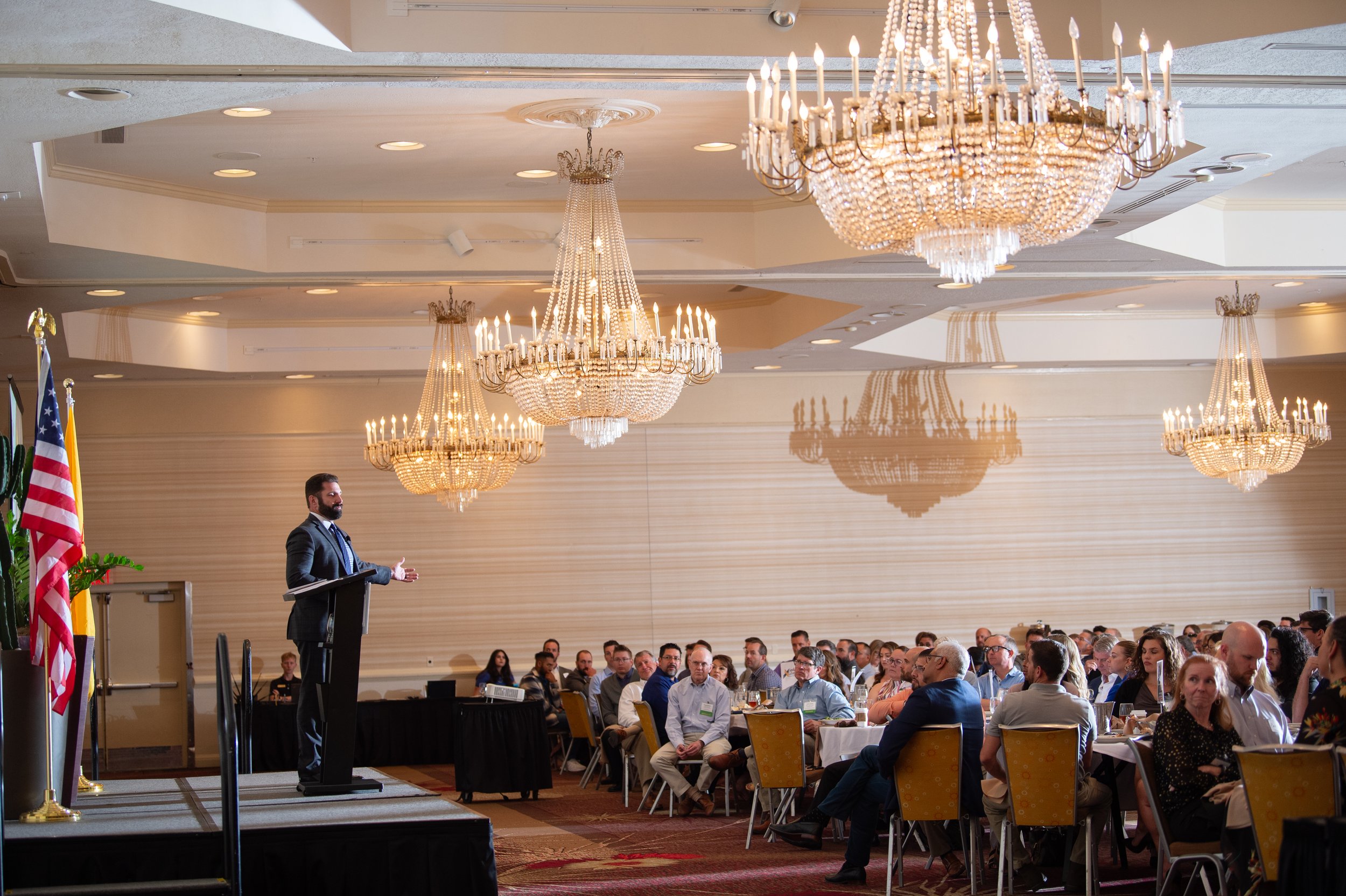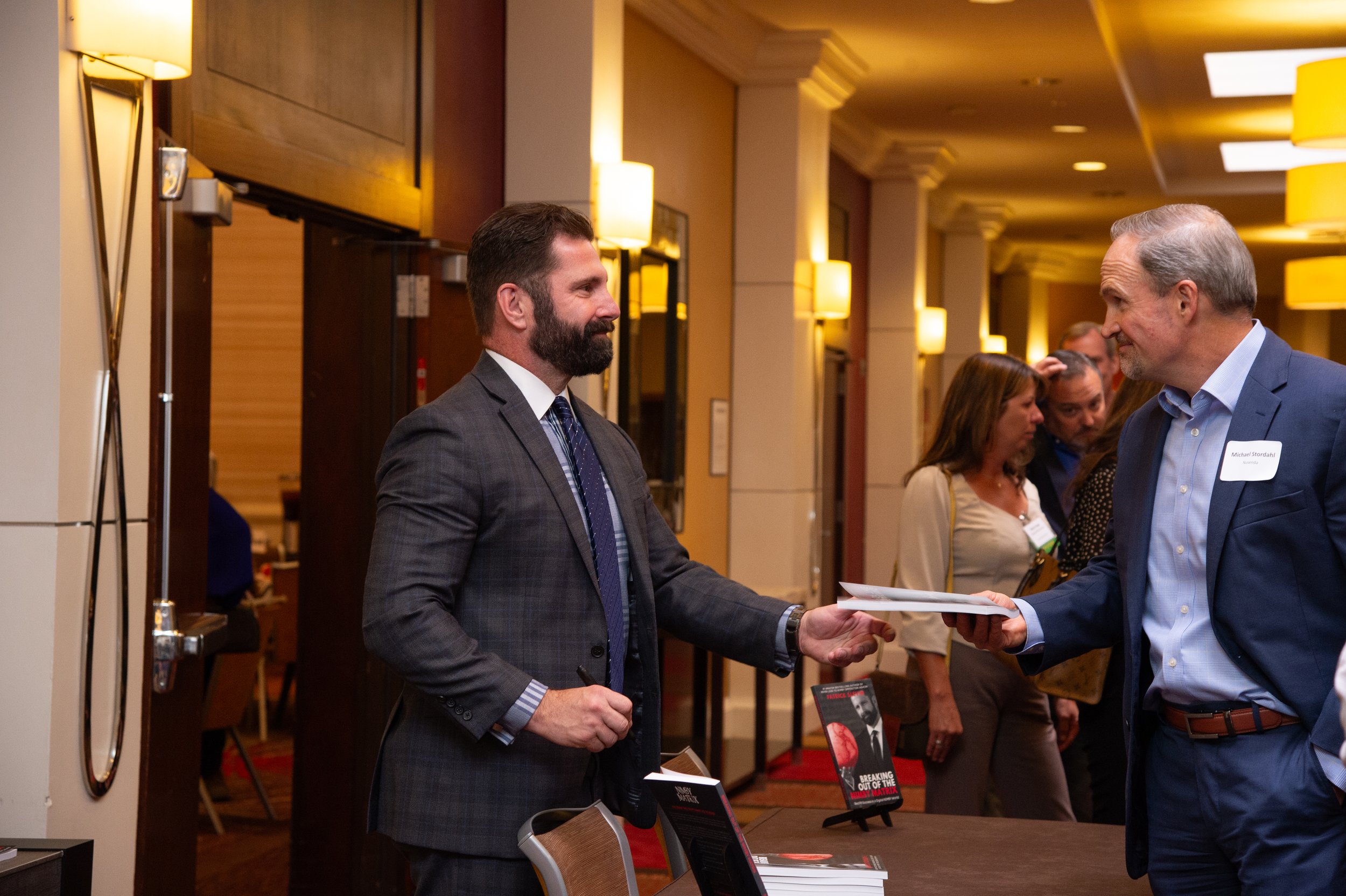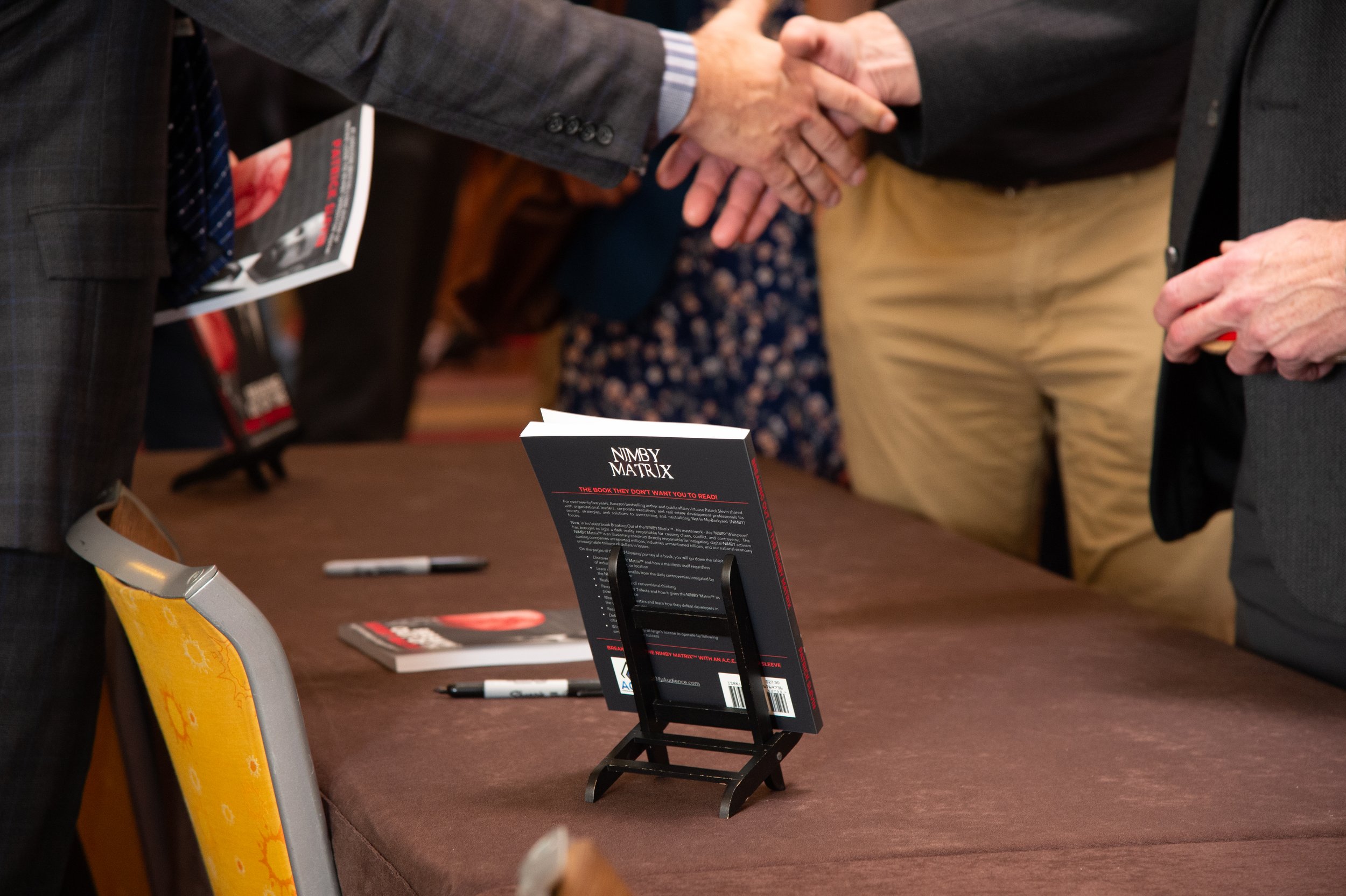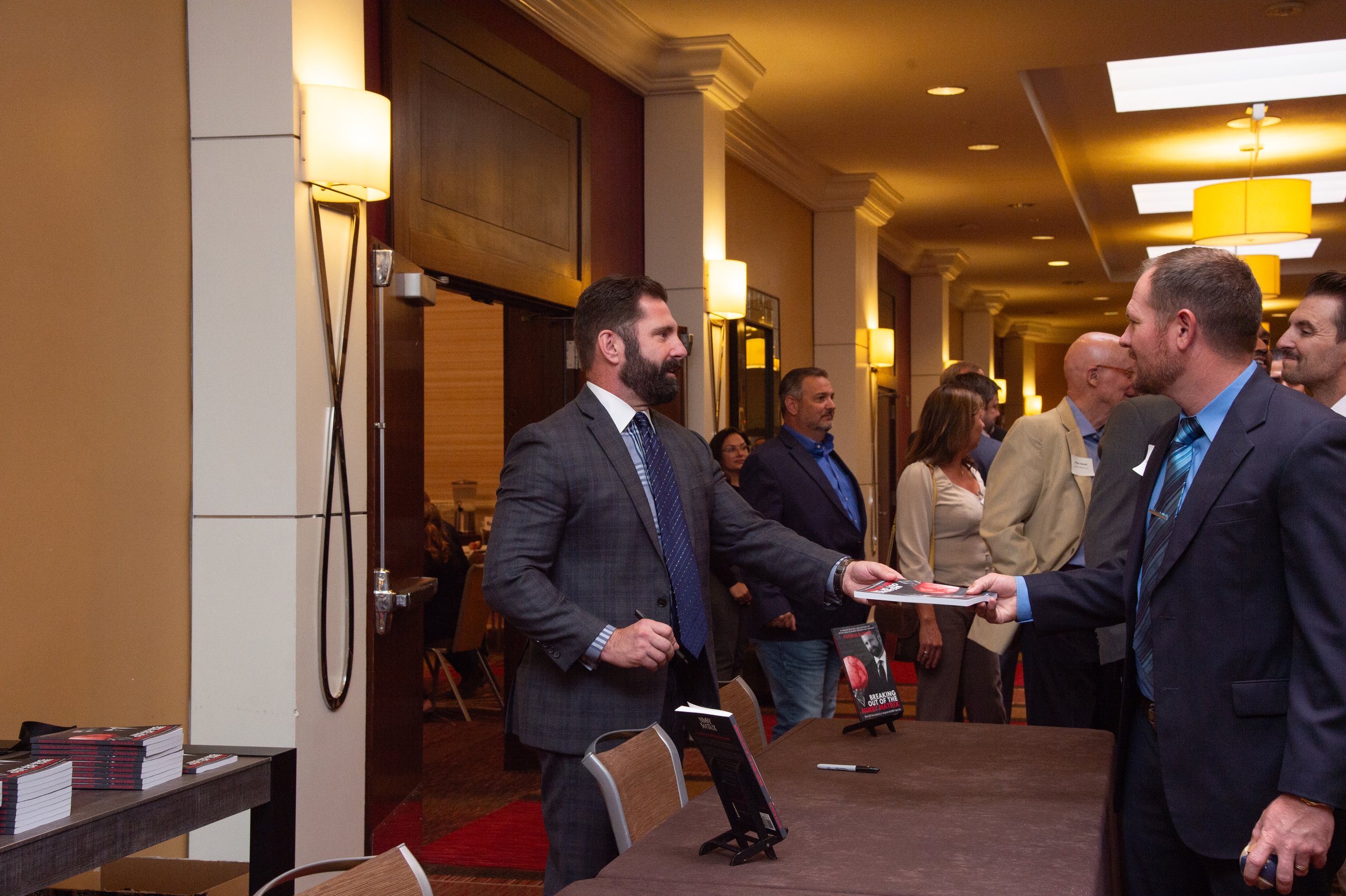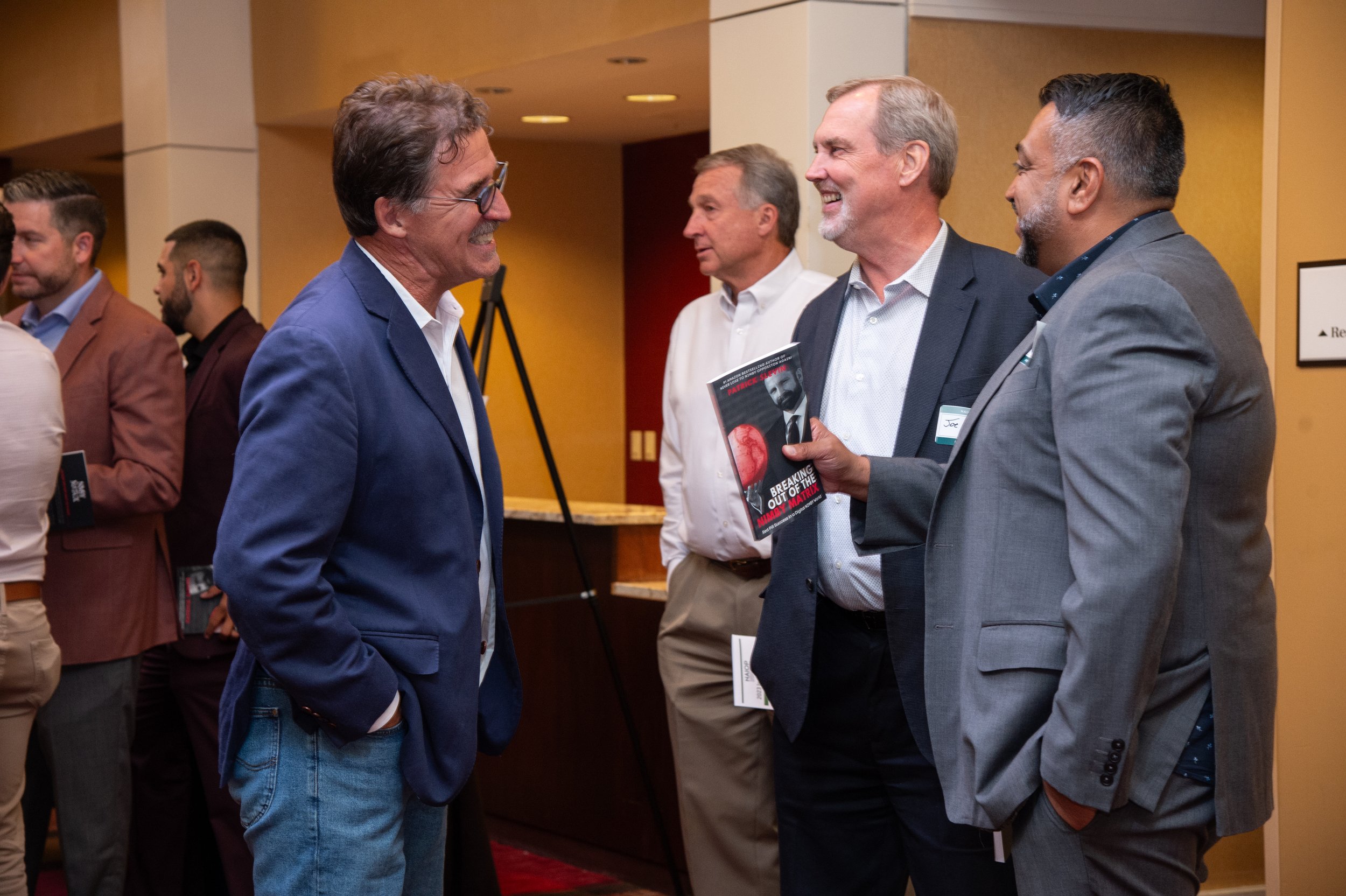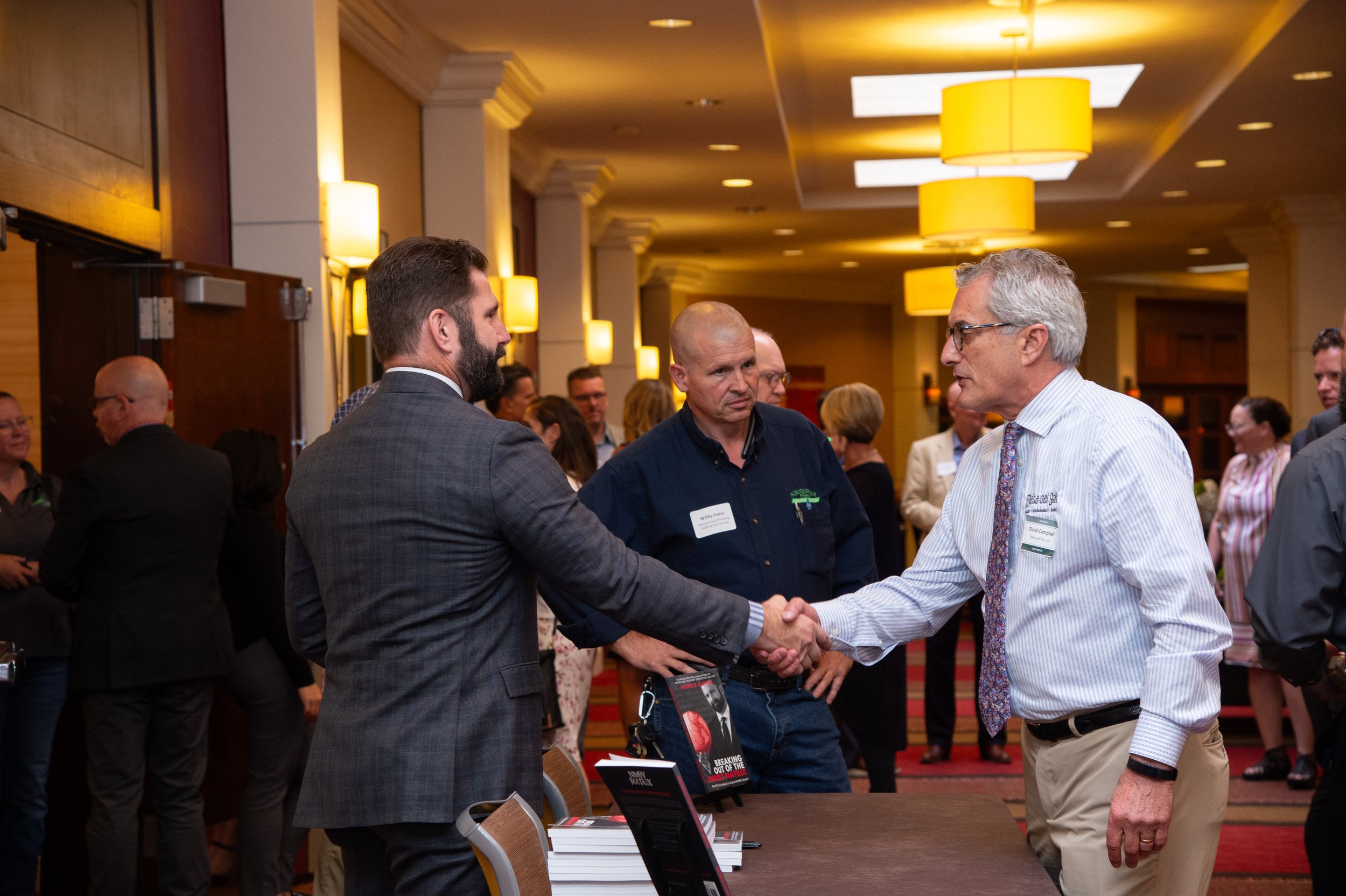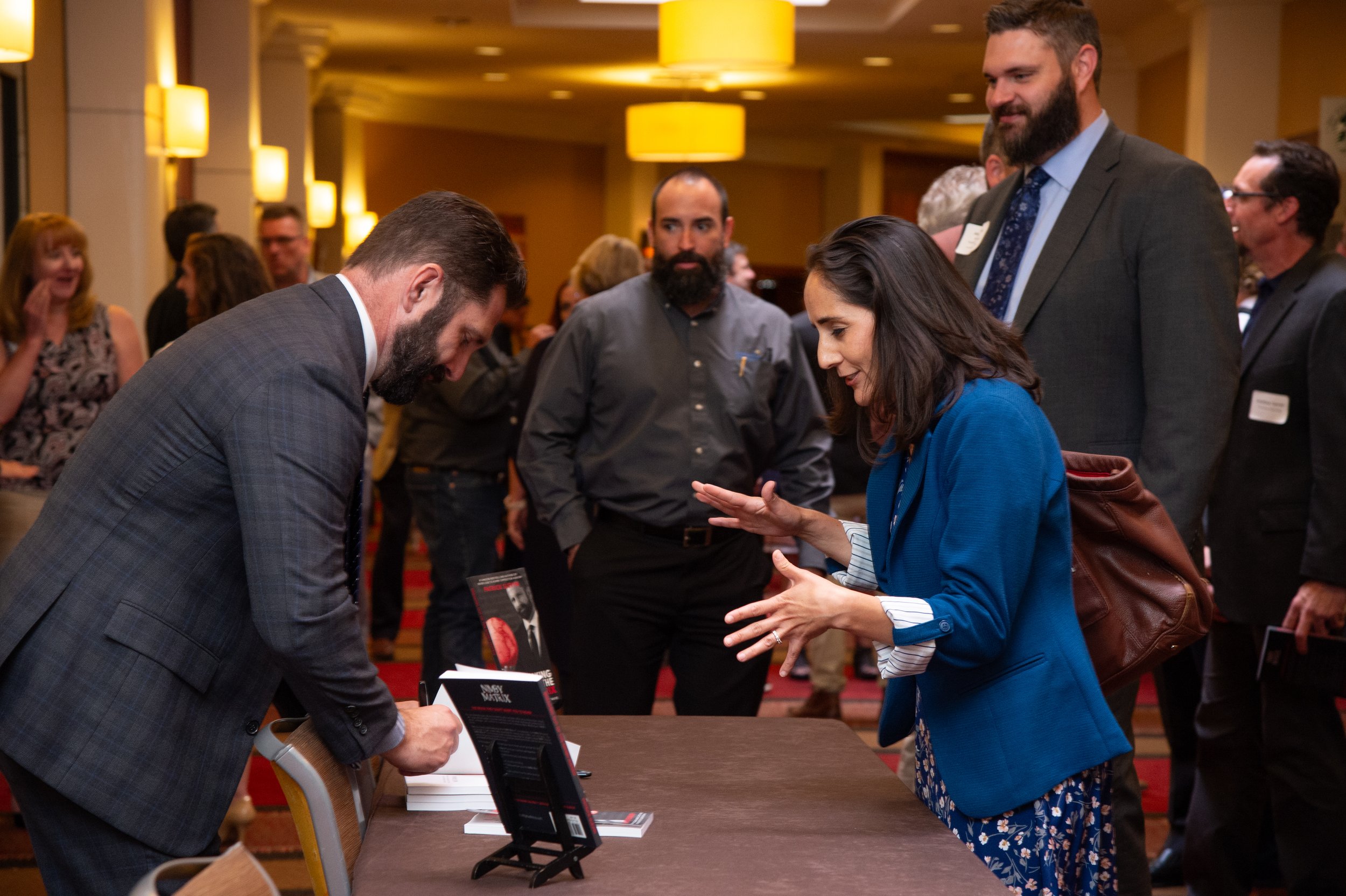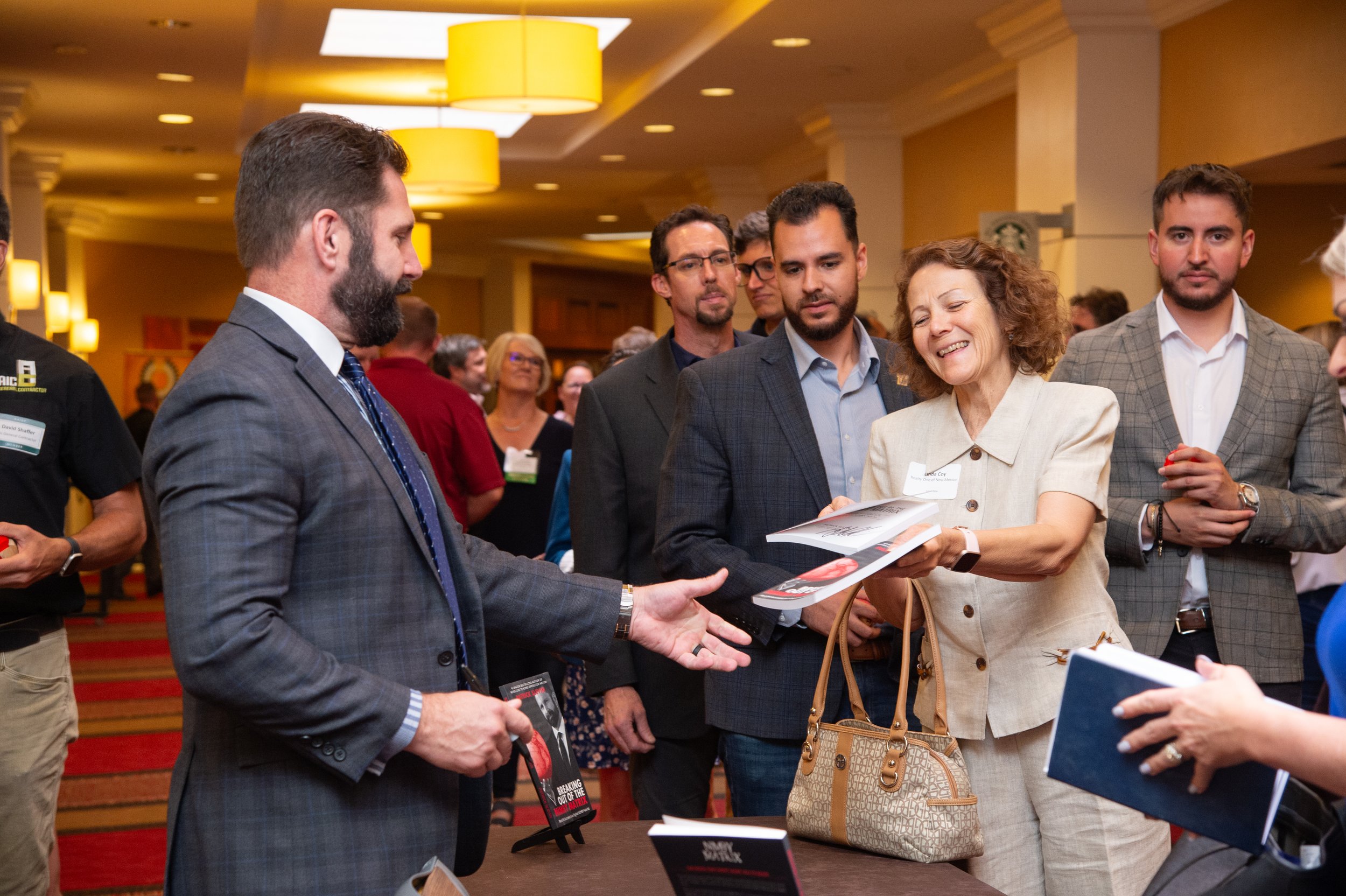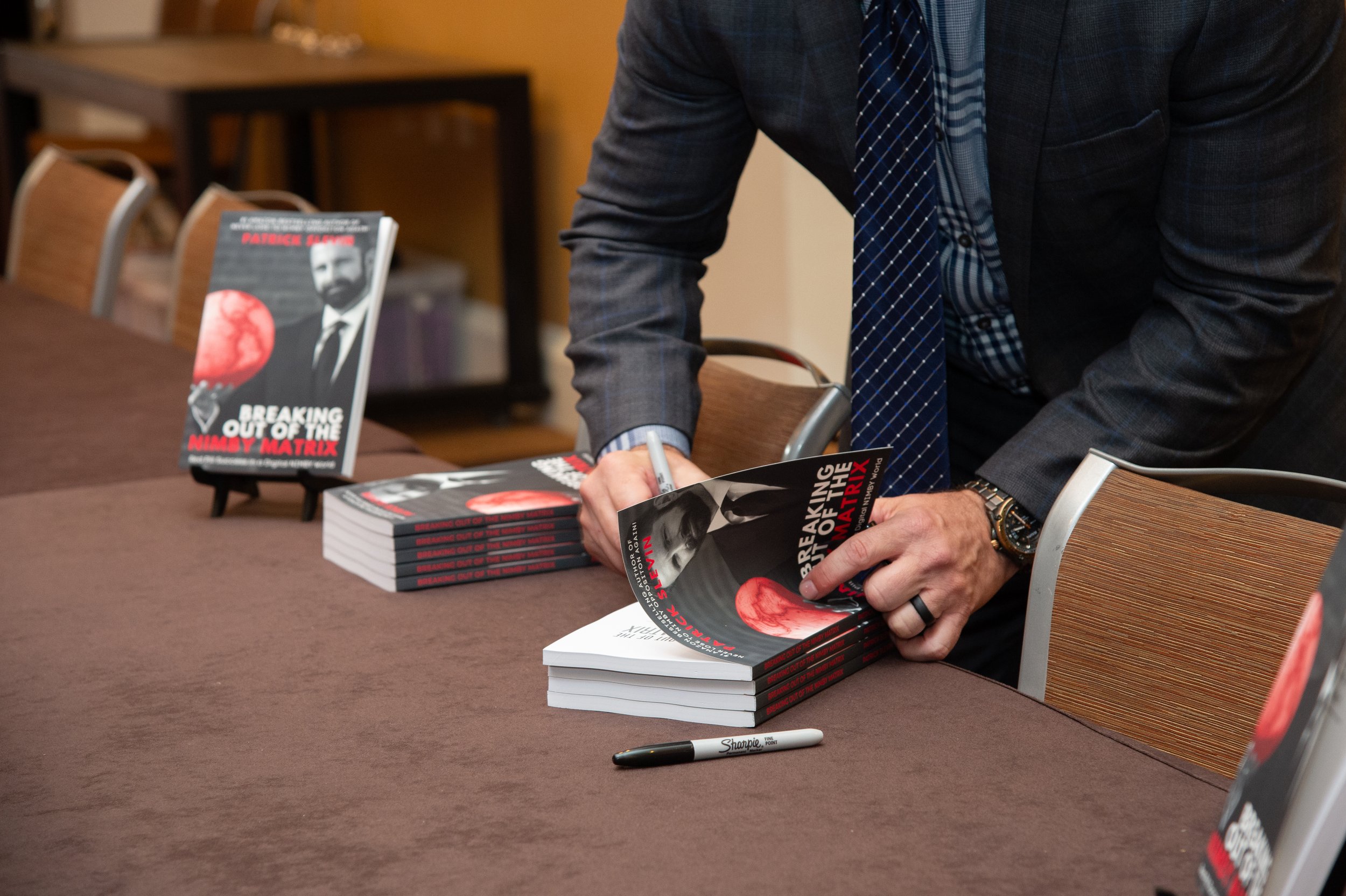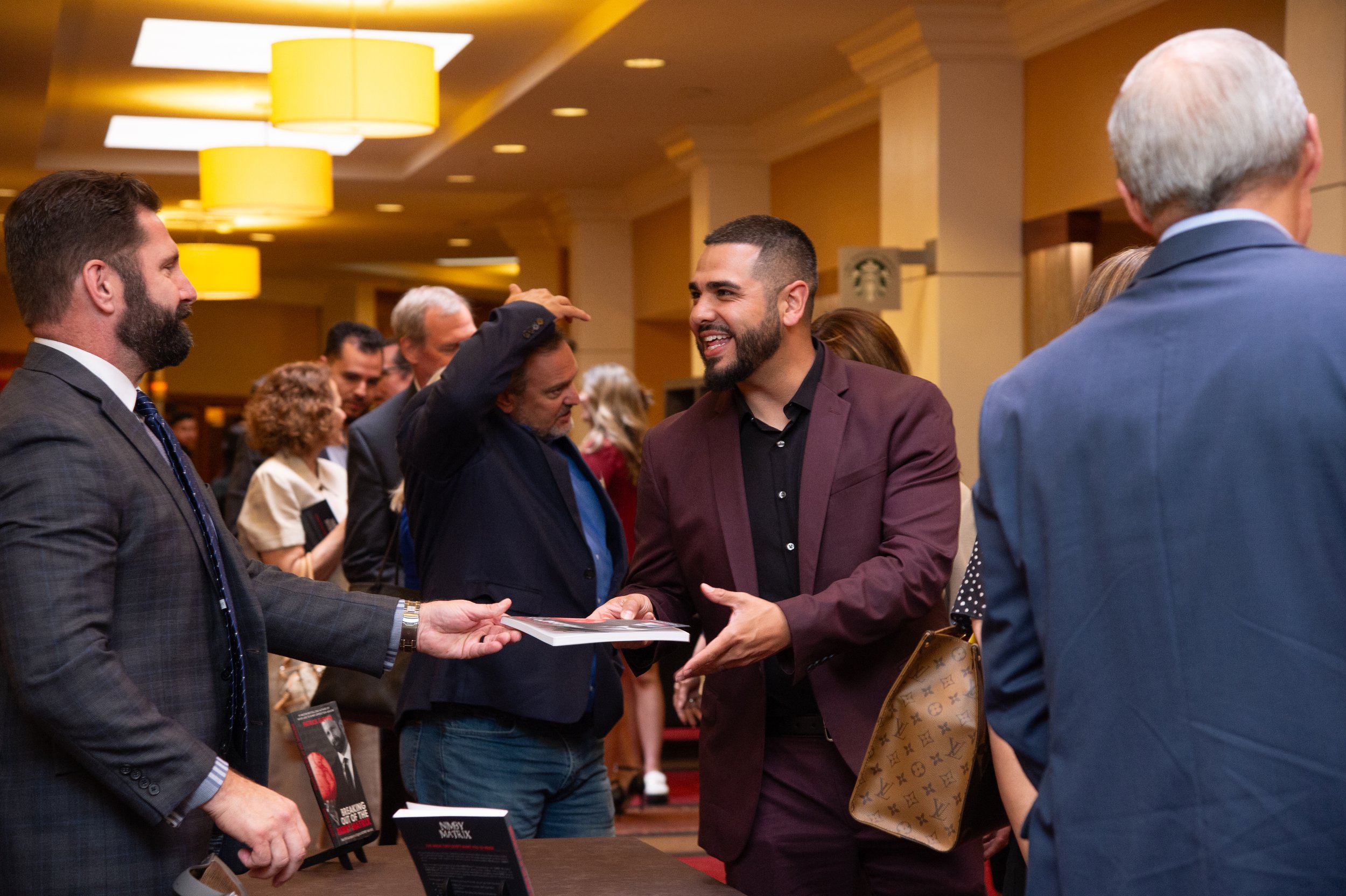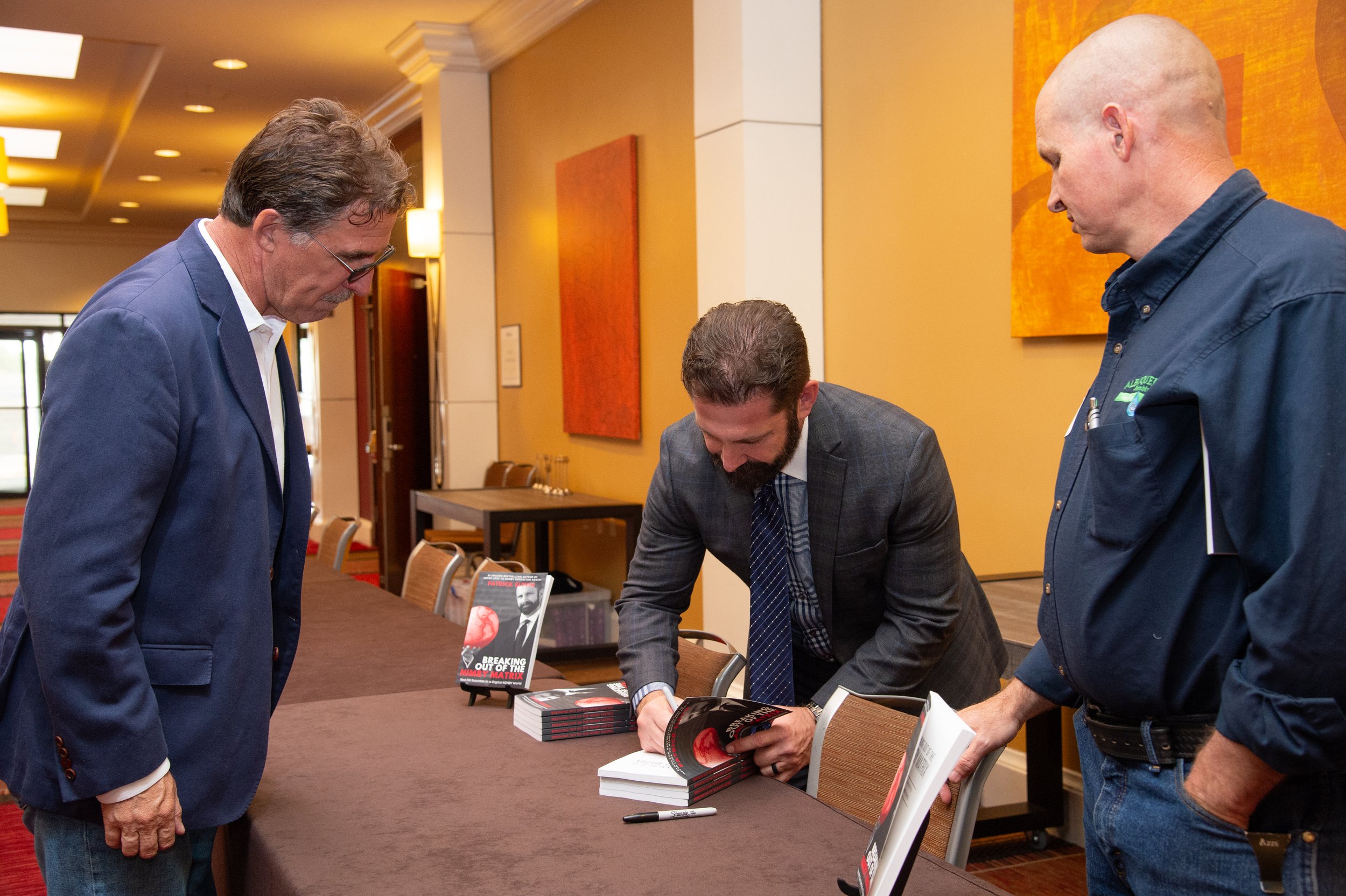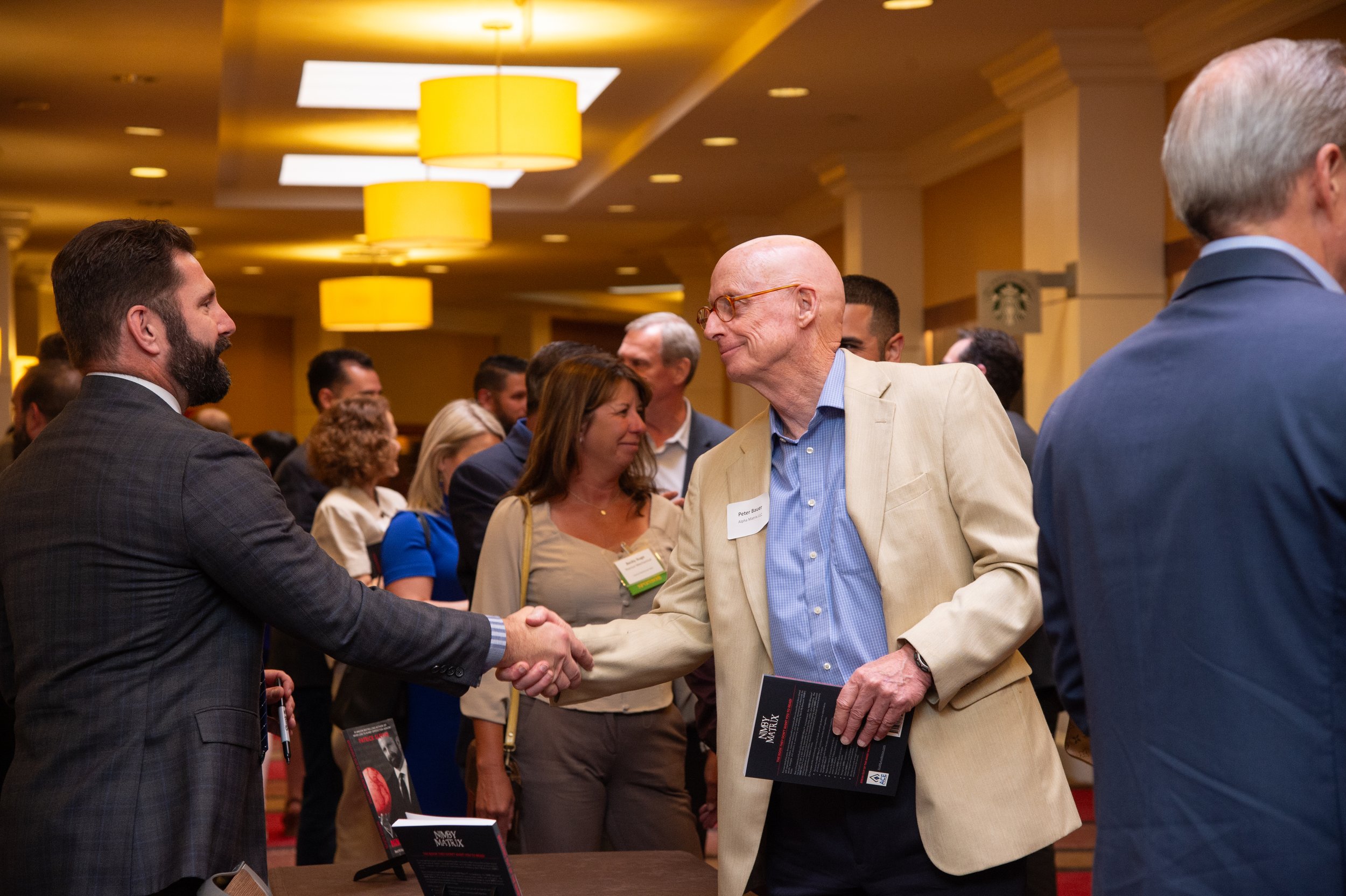 Corporate clients audaciously call him NIMBY Whisperer. Anti-development activists maliciously call him NIMBY Slayer. Real estate developers zealously call him to neutralize NIMBY opponents attacking their high-stakes sustainable projects. Over the span of his 25-year career, Patrick Slevin has established himself as an expert in the specialty of integrated public affairs, while earning a national reputation for his exceptional skills to rapidly turn NIMBY controversies into project approvals.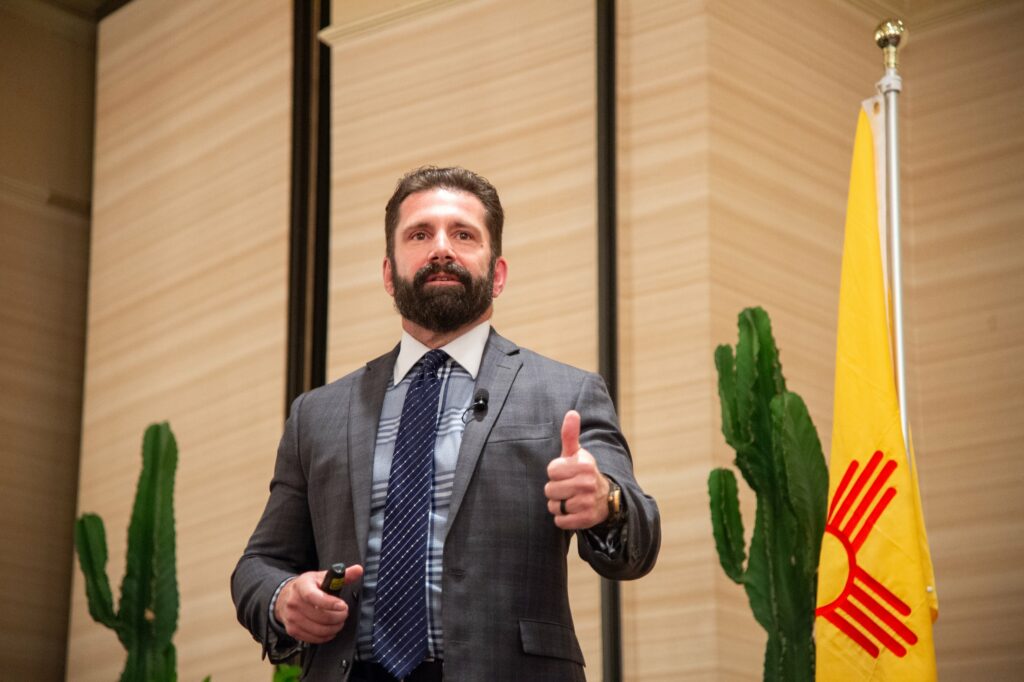 At the age of 27, he was elected one of the youngest mayors in the country in the Tampa Bay city of Safety Harbor, Florida in 1996. As a Florida mayor, Slevin encountered numerous NIMBY crises in one of the most urbanized regions of the country.
Today, Patrick Slevin is the Founder of the Academy of Citizen Engagement, Co-Founder of Citizens for Responsible Government, and Past President of Network of Entrepreneurs & Business Advocates. He leads his integrated public affairs firm, SL7 Consulting, headquartered in Tallahassee, Florida.
Patrick is a two-time winner of the prestigious Public Relations Society of America's Silver Anvil Award of Excellence for Crisis & Issues Management. He was featured in Influence Magazine as a "Great Communicator". He has been recognized by Campaigns & Elections Magazine as one of the nation's top political "Movers' & Shakers".
He is a highly sought speaker on the NIMBY subject matter. For nearly 20 years, Slevin has been a keynote, panelist, instructor, or moderator before real estate and business organizations from coast-to-coast including:
Urban Land Institute (ULI)
Commercial Real Estate Development Association (NAIOP)
International Council of Shopping Centers (ICSC)
Commercial Real Estate Women (CREW)
Building Owners and Managers Association International (BOMA)
American Planning Association (APA)
Iowa Finance Authority
Texas Housing Conference
Tennessee Municipal League
As well as homebuilders, biomass, energy, local chambers, economic development councils, municipalities, and corporate/not-for-profit board retreats.
Slevin is a veteran of the United States Air Force, where he honorably served in the security forces from 1988 to 1996 for both active duty and ready reserve.
Patrick Slevin resides in Tallahassee, Florida with his wife Sharon where they enjoy their two young grandsons Easton and Logan.